Careys Foundation Black Tie Boxing Dinner.
Posted on 14th November 2016
Carey's Foundation, an organisation set up by ASME Engineering's great client Careys PLC, to provide support for UK and Irish projects recently held a black tie boxing dinner at Sheraton Park Lane Hotel, London.
It was a great and succesfull event which was attended by a selection of sponsors and friends of the organisation.
ASME Enginnering were represented at this event by Michael Gibbons (Managing Director) and Susan Gibbons (Financial Director).
ASME enginnering is very grateful for such a great evening and wonderful hosts.
ASME Engineering LTD are delighted to be one of the proud sponsors of Carey's Foundation.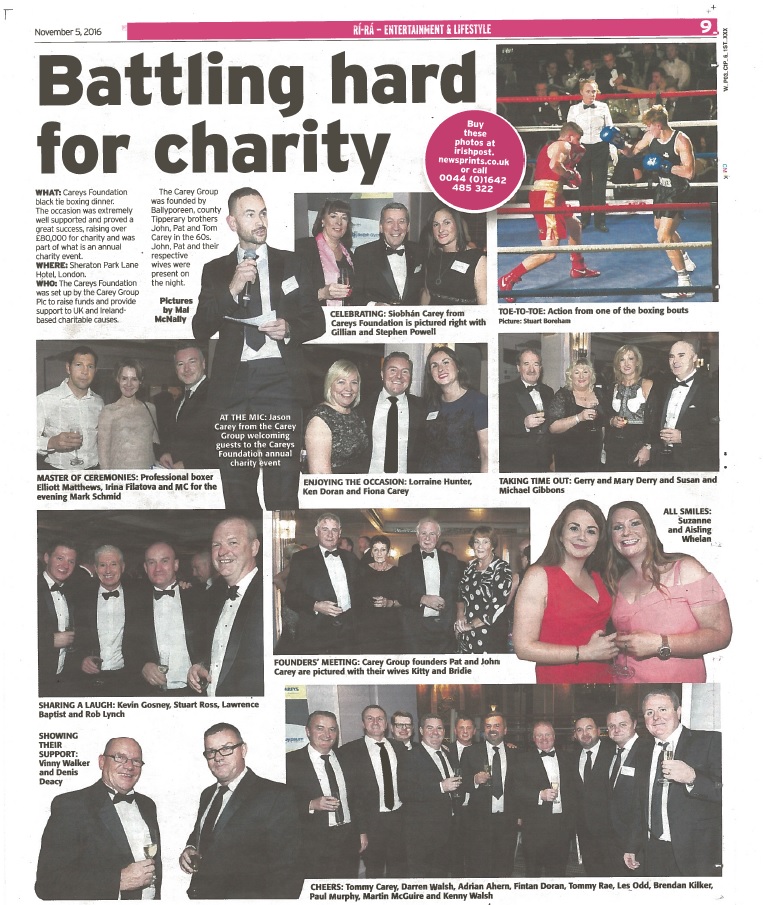 Back to News